La Retama Minutes 1910-1911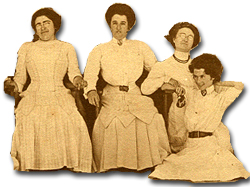 The La Retama Collection contains many minute books which include years from 1910 to the present. Below are pages from the original 1910-1911 minute book. These minutes are stored in the archives and can be viewed by request of the Local History Department.
The minutes are mostly handwritten and also contain news clippings from Corpus Christi and surrounding newspapers. The minutes include topics of discussion such as ongoing projects that benefited the community, their constitution and bylaws, and their proposed improvement to the City of Corpus Christi. You can also view minutes from 1911-1912.
-La Retama Collection Box 1.01
Click on thumbnail to enlarge